Lady Wine, a prominent wine & spirit consultant and wine merchant from Italy, together with their London based partner, Satyrio Italian Restaurant and Wine Shop, was invited to The Champagne & Sparkling Wine World Championship Dinner on the 4th November.  What a wonderful way to spend an evening – rubbing shoulders with some of the most respected, comprehensive and rigorous international sparkling wine producers in the world.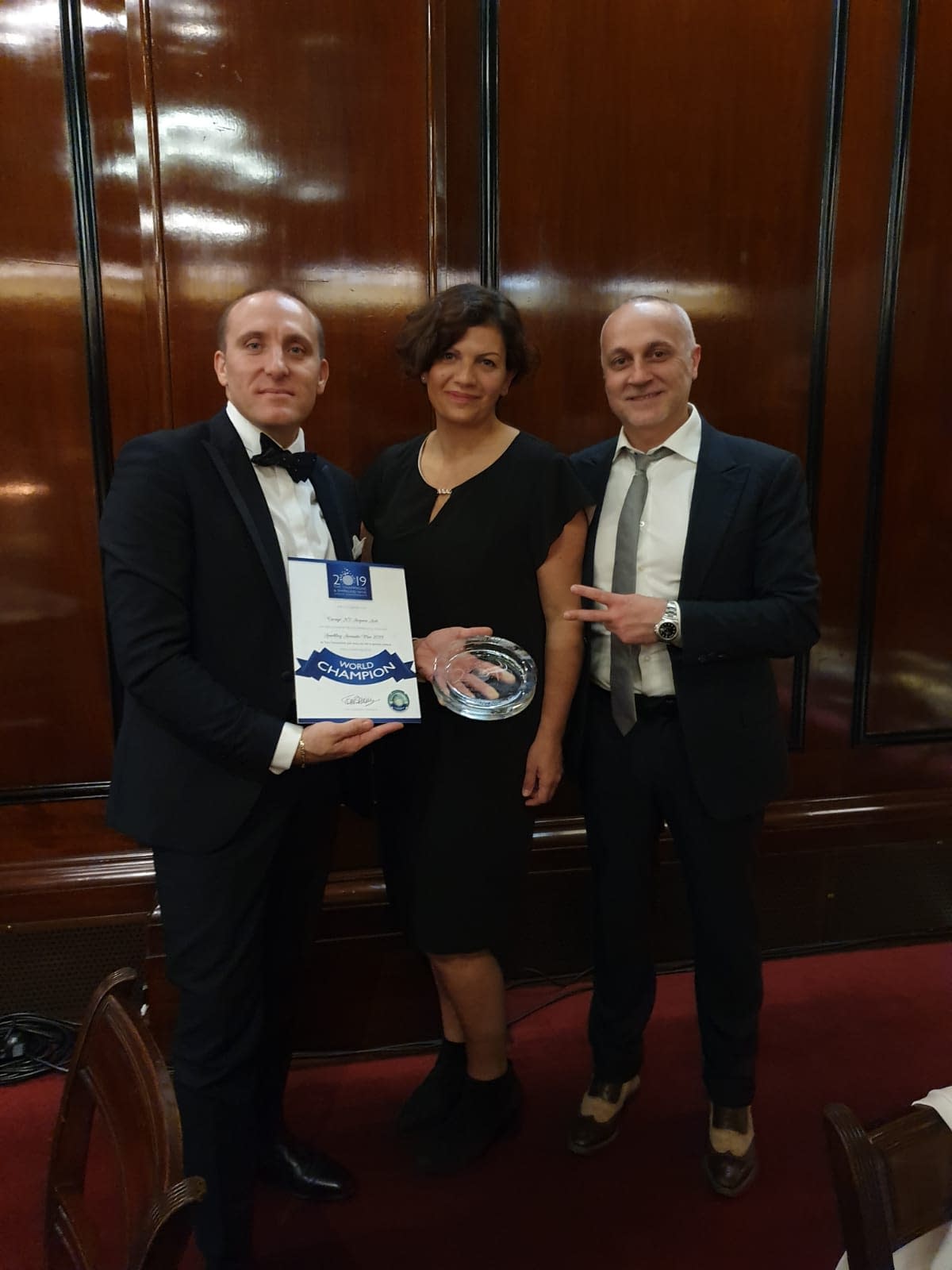 Among many other wines and countries, Italy has been rewarded for some special wines.
We were extremely excited to have met with a few of the winners, especially the World Champion Sparkling Aromatic Wine 2019: Cuvage NV Acquesi Asti.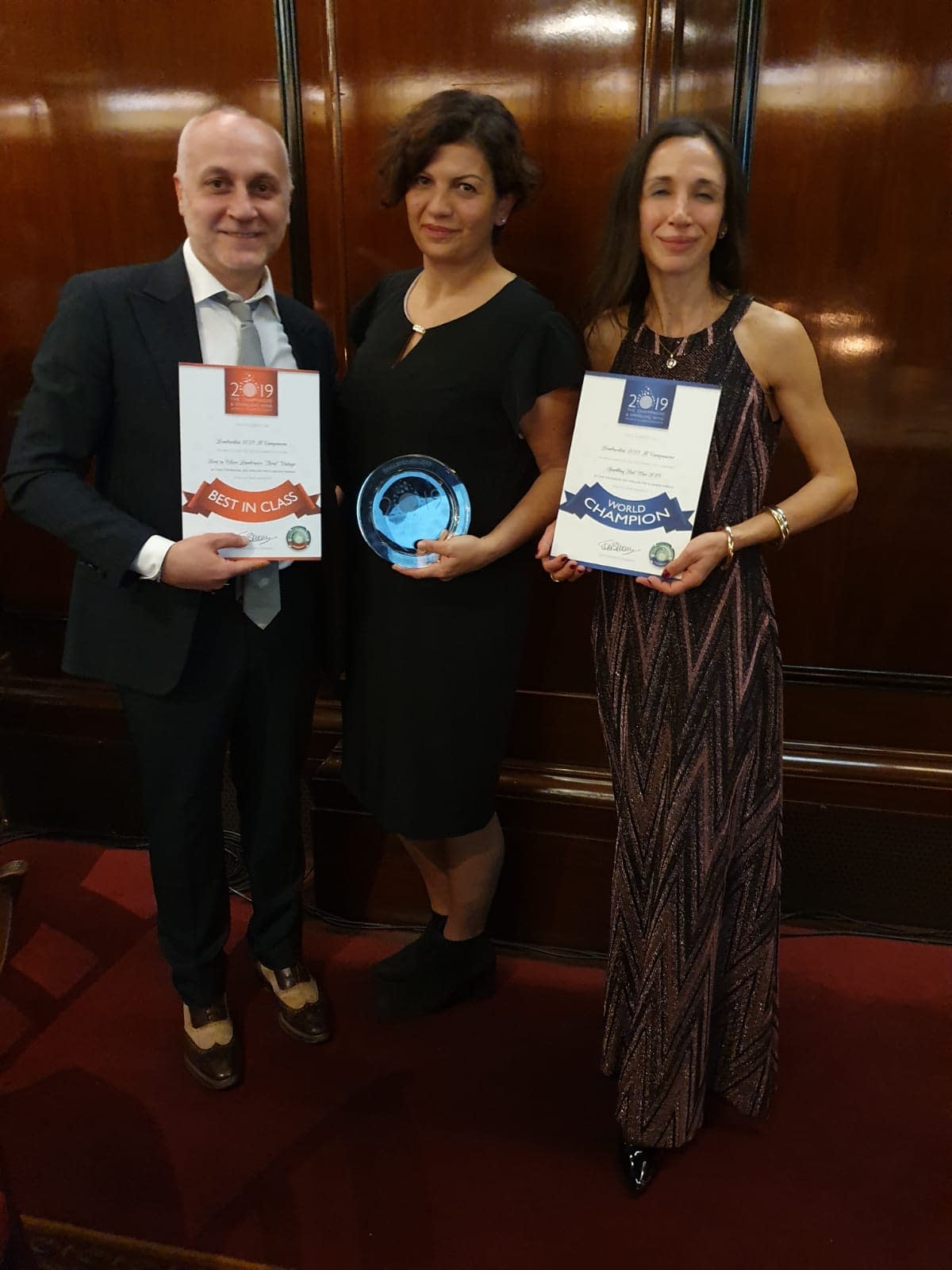 The winner of the World Champion Sparkling Red Wine 2019 is Lombardini 2018 Il Campanone.
The winner of the World Champion Classic Rosé 2019 is Ferrari 2013 Perlé Rosé.
The winner of the Sparkling Wine Producer of the Year 2019 is Ferrari Trentodoc.
To view a complete list of winners we invite you to check out the dedicated link on the Champagne & Sparkling Wine website.
Lady Wine, represented by Nadia Iacovelli and Mirko Kusturin for Satyrio posing at the gala event – looking forward to next year …and maybe popping a few of this bubblies at our next celebration.