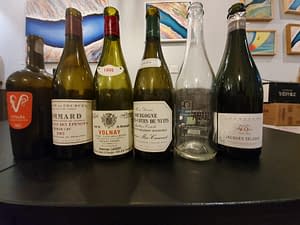 At Satyrio restaurant and wine shop, located at Aldgate, in the city of London, is possible to find and drink important wines, in vintage years, which are proposed to the customers exactly when the wine is optimal and ready to drink. Our concept is to raise customers awareness regarding the world of the fine wines.
This research and proposal on fine wines is exclusive to the Lady Wine group, Satyrio partner.
At Satyrio wine shop, fine wine tasting sessions open to international customers are constantly held.
We suggest you to enter this luxury wine shop… the shop crew will be happy to let you discover the most unobtainable vintage wines !
? http://bit.ly/BookSatyrio
? 49 Aldgate High Street, EC3N 1AL
? satyrio.co.uk
☎️ 020 7488 3334
[/vc_column_text][/vc_column][/vc_row]